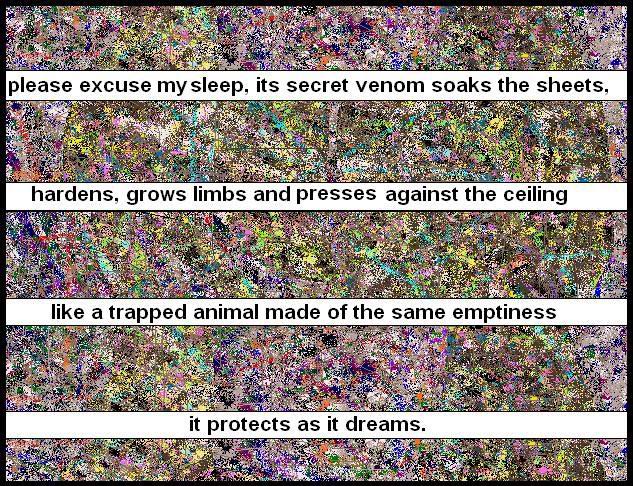 waking apology - peter schwartz

Bio:
Peter Schwartz
holds his B.A. in Literature and Creative Writing. He's lived and traveled through Israel, Egypt and Holland. He plays classical piano by ear. He is the editor of 'eye' which can be seen at
www.watchtheeye.com
. He has appeared in such journals as: Anthology, Barbaric Yawp, Curbside Review, Freefall, Poetalk, Porcupine, The Silt Reader, Writers' Journal and Zillah.