the key the secret

hey john - satchidananda


day one run for six hours solid stretch off with a thousand sit ups in the evening read nietzsche machiavelli maybe louis lamour sometimes turn on radio news don't listen to music watch tv that stuffll suck out your spirit then into the night with the kundalini shakti day two a thousand pull ups two thousand burpees jack london star rover charming the chakra snake all through the night day three five thousand push ups both hands left hand right hand none you wouldnt believe it shave sixy minute visit take the three inch hacksaw blade from up my nose and start sawing at the iron bunk leg prana asana into the night day four run for six hours solid stretch off with a thousand sit ups sawing at the iron bunk leg with the hacksaw blade beyond good and evil hunting down samadhi all through the night day five suicide bus bombers going off in tel aviv a thousand pull ups two thousand burpees
muslim rakah warm down many paths to the one reality sawing at the bunk leg with the hacksaw blade exercising serpent power all through the night day six five thousand push ups both hands left hand right hand none you wouldnt believe it sawing at the bunk leg with the hacksaw blade el salvador death squads sharpening sawn iron on the rough cement floor visualisation i can see it feel it ive charmed the chakra snake nothing can touch me now day seven sharpening sawn iron on the rough cement floor torn blankets for a handgrip run for four hours solid read sun tzu shower time strapped underneath the towel and there he is snitch put me in the hole leavenworth seventy six i stuck him fifty seven times die bitch die ive got the key stamp it down to a cold hard ball i know the secret hate and a knife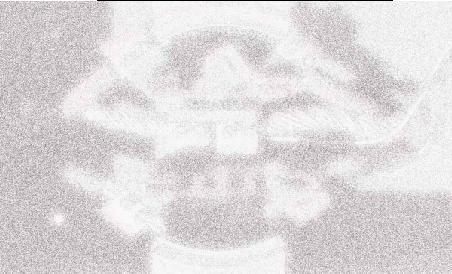 house of office


the snake slides out
each morning. his guises
are various, and his noises.
and a hundred and ten cornets march behind.
such pride, since boyhood. one has learnt the ways
of the jungle, tracks the spoors, reads sports illustrated
and smokes marlboros. two cups of light, sweet
coffee coach, exhort. muscles relax, and
are proud in accomplishment. the show is over
and the people have gone home, and all that is
left is the aroma of popcorn.

this is appearance.

what is not alluvial counts for more.
what you crane to see
is hardly me. what's left
inside is oft denied, the good
the bad the ugly, the utile, the
fanciful take no part in this
untoward display. all is rain and
thunder for the multitudes.
the world will not
long recall what
we have said here today.

when i was a boy i made
a pyramid, in the shifting
sands of my ankled pants. perfect
spheres, stacked like oranges
chez m. le fruitier.
peacock proud was i to show my mother, who
turned away, nor even sad. "i
made this, mom," i said but the
magi went unknown.

so now my feats are privy
to me alone and the snake, aquatic and vile,
shows where i've been and dined. no
haruspices will chart my movements, nor
tell the tale to others.

and i, who took such pride, whose
mother once wrote upon an undrawered
poem, "keep this one, it's good"
but thrilled me far too late, long
after i had learnt that
the display is but what
i could not keep, that
retained content not
what slides into the pot is what
imports and not the flotsam
and detritus. i have got
this far and i will not
have much to show of where or what
i have digested. so the plot
thickens, and the hot
snake cools. but let me jot
the following mots:

i have eaten of your stinking
world, and kept my droits
like tamerlane, riding o'er the
heedless continent, but not
for possession nor instruction,
solely for the voyage. you little wot
my peregrine intent, my ever-hungry
search for one good thought
that will sustain me in this
life. here ends my tail,
so please do not
take grave offense at
words from a porcelain pot.