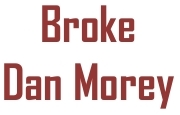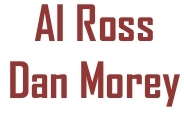 After luxuriating randily over succulent spread
Avian legs, Ross often secretes sticky
And lurid-rather oily-semen syrup.
Afterwards, licentious ravens offer sultry submission.
Al likes ravens. Or salacious songbirds.
Although larks respond overtly, standoffish sparrows
Attack lascivious Ross or seek sanctuary
Aloft. Love rejected. Orgasms suddenly sour.
Albatrosses lose respect. Orioles sneak south.
Always-lusting robins offer scant solace,
And longing, regret, obsessive stalking strain
Al's last remaining operationally sufficient synapse.
Alas, lacking reason or structured sense,
All love-ruined, our sad shattered
Al lives roosted on shady sycamores.
Ah! Lofty refuge of suffering souls!


Being randy, or keratogenous even,
Before rabbits or koalas engenders
Bio-rectal orifice kernels-effective
But repulsive orbs knowing every
Biological, reproductive, organismic, kathartic excretion
Borne respectively of kangaroos, emus
Bandicoots (roaming outbacks, karoos, effete
Barren ranges or kloofs)-excepting
Basic regenerative ovular kinds-ejectamenta
Being regarded orthogenetic kinder-embryos,
But relevant only karyokinetically, entering
Blastogenetic replication of keloid ectoplasm.