Mother:
embers for eyes,
graves crumbling the edges
of your mouth, a thousand sharp teeth
shining.

The Mouth of the River Rat

I watched the mouth of the river rat
move. It spoke words that made me tremble.
I flicked a lit cigareet at it to
make it stop. The river rat said in
time it would shut its mouth, but not before
the evening turned to dawn. The river rat

walked iin my direction. In its mouth it

was puffing on the cigarette I flicked
at it. At dawn its words stopped making sense.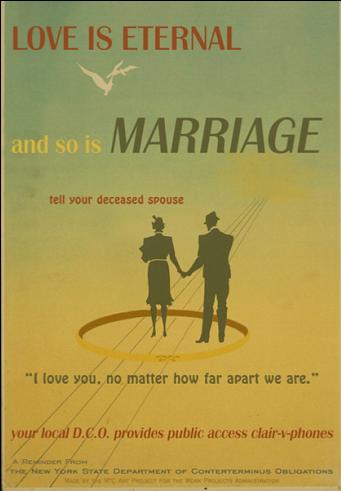 1938 WPA Poster by B Drew Collier